Yes, we're a web development company, but we are also just regular people who love our dogs. 42 milligrams isn't 42 milligrams without our shop pups - and we love talking about them!
---
Why The Dogs?
Why would we, a web development company, bother sharing dogs on social media and other platforms?
To put it simple - behind the computer, we're just regular people who love our dogs! But there are three main reasons we like sharing what our dogs are up to:
Who doesn't love fun dog content?
Our dogs are always with us; they're our shop pups and keep us on our toes. We like to think they're a part of our team!
We are proud of our work and love sharing it, but we also don't want to overload you with all business-related content. Since our dogs are always with us, and our camera rolls are all filled with their pictures anyways, why not share it to break up the business content?
The bottom line is 42 milligrams isn't 42 milligrams without our shop pups. Here's a quick back story on all of them, and when they entered the picture.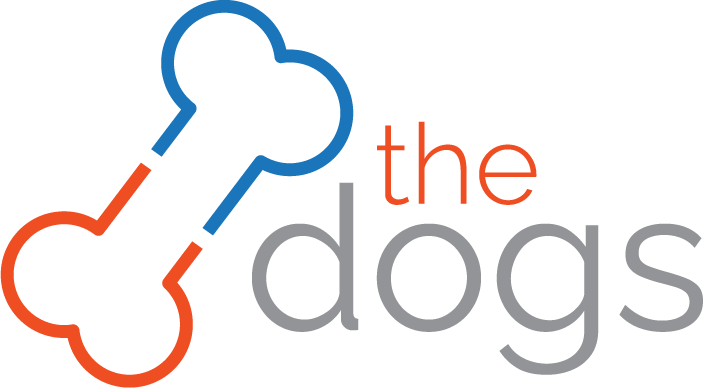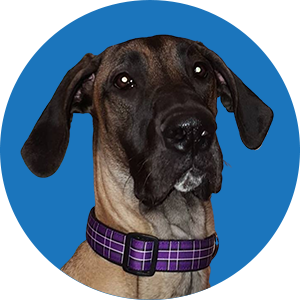 Emma
It all started in 2015 when Emma became our very first shop puppy. She kept things around the shop interesting. She made us realize that we needed four-legged friends to keep us company while we worked on coding and programming day after day.
Emma was incredibly sweet and everything we could want in a dog. We know she loved being at the shop with us all day too. Unfortunately, she passed away on January 9, 2018. It was one of our hardest goodbyes.
Our hearts were broken after losing Emma, and we made the decision to get another Great Dane. A shop without a Great Dane was just not sitting right with us.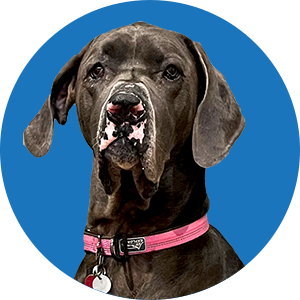 | | |
| --- | --- |
| | 140 lbs |
| | spikey ball |
| | cheese |
Luna
Enter Luna. She helped fill the hole that had been in our hearts since Emma passed away - and she fit right in the shop pup role. But bad news hit us again when Luna was diagnosed with cancer at just 7 months old.
After losing Emma, we knew we needed to do everything we could for Luna. She underwent cancer treatments at the Animal Cancer & Imaging Center. We are so happy to report that after 21 days of radiation, and 3 years without another occurance, Luna was cancer free!
With Luna on the road to recovery, we decided to get Luna a friend and playmate…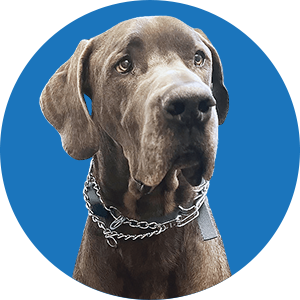 | | |
| --- | --- |
| | 135 lbs |
| | stuffed sloth |
| | ice |
Jackson
Enter Jackson. He happens to be Luna's full brother from another litter.
Jackson was (and still is) the perfect playmate for Luna. He kept her company through her entire recovery and is her best friend and companion to this day.
As far as dogs go, we couldn't imagine a friendlier, more behaved guy. We are grateful for the ability to have him and Luna (and Emma while she was still with us) in the office every day!
Ready to Take Your Business to the Next Level?
Contact us today to chat about your organization needs and ideas.

42 milligrams is a digital boutique specializing in custom web-based solutions built to your specific business needs.
Call Now for a Free Consultation
42 milligrams, llc
2000 Grand River Annex
Suite 200
Brighton, MI 48114